4 tags
infotorium asked: are you still taking submissions/toying with the idea of a radical video e-zine? i would really like to contribute /// i am no longer able to find your post about it here (maybe it got taken down?) many greetz — laskfar
1 tag
WebGL Projects
I've been working with WebGL and Web Audio API for the past little bit, mainly to see what's possible. Here's a small collection of things I've made with in-browser graphics. Radical Paintings is based on the feedback and drawing system I used to make several of my videos, but without the webcam input and with totally random colors. Escape! has a similar engine, but more...
Radical Paintings
Check out Radical Paintings, my first WebGL project that totally works in your browser and is awesome.
My Sheroes
For a few months now I've been part of a ragtag crew of artists assembled by Lorna Mills and Rea McNamara for a monthly series of events, GIFs, tumblr posts, called SHEROES. It started with Lorna inviting me to create some Yoko Ono-inspired animations, which I happily obliged, especially since I was teaching myself character modelling and animation for other projects, and this seemed like a...
ree raw reeraw re rea re: ree raw: Y'all know we... →
fuckyeahsheroes: The titz and glitz of Backwoods Barbie Dolly Parton latest inductee to the League of Legendary Ladies Sheroes will be presenting their latest event, Sheroes #9: Dolly Parton, on Thursday, April 26 at The Beaver (1192 Queen Street West). The monthly,…
insidethevalley asked: Hey, saw your stuff on my dash, just wanted to say nice work! Keep it up! love&peace Shawn.
Inside the Depth Mapped vortex
I've been working on some kinect-based video systems lately. Here are some studies from that.
Watch
These Radical Hands is the latest in the "Radical" video series, all of which combine animation, experimental video, and throbbing synthetic sounds.
Watch
jst morfn a bunch of video takes I had lying around. This uses a Jitter patch that chooses some arbitrary morph points and creates the motion transition in realtime. In other words, auto-morph! Silky smooth melting of clips into each other.
xmas GIFt
Ho Ho Ho Ho
Watch
GLI.TC/H IS HAPPENING. Chicago_USA: Nov 4-6 2011; Amsterdam_NL: Nov 11-13 2011; Birmingham_UK: Nov 18-19 2011; http://gli.tc/h
barbarian studies
no idea where I'm going with this.
Watch
click on it
Watch
and or shore
Watch
An old live clip of friend and mentor Sue-C at the Lab in SF, with another friend Joshua Kit Clayton. Forever ago. Everything nothing changes.
Jennifer Chan - →
"Identifying a "cool factor" about the idealism and informality of new media careers in the 2000s, the work schedule of the new media artist creates latent sexism and racism that is embedded in the egalitarian culture of job flexibility.[34] In these environments, both male and female workers do not identify equity as a problem although women are awarded less projects, pay, or work in such...
Watch
SRSLY (2011)
Watch
Sparkle (2011) - the latest of a series of video self-portraits exploring technology and narcissism.
The Science of Shyness… →
I'm thinking a lot about the social spaces that people create these days, in relation to some ideas I have for a project. This report on shyness by Dr. Zimbardo has some fascinating data. " The steadily increasing percentage of young adults who report being shy (from the earlier 40% to the current nearly 50% level) may be analyzed as negative acculturation to a confluence of social...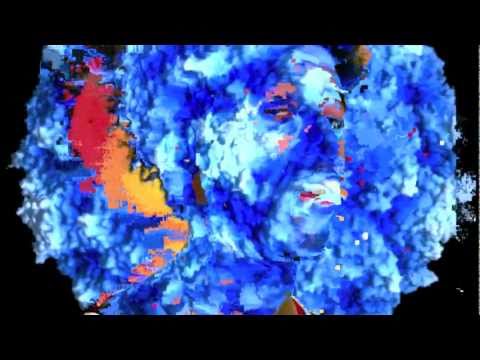 Watch
Radical Eyes
Watch
To Be RGB For You "In distinction to this, the feedback coil of video seems to be the instrument of a double repression: for through it consciousness of temporality and of separation between subject and object are simultaneously submerged. The result of this submergence is … a kind of weightless fall through the suspended space of narcissism." - Rosalind Krauss, 1976
BYOB SF 2011 @theLab , April 16th
Watch
Chuck D So glad to finally show this to you. Me and Weirdcore did this video for the Icarus Remix of a Chuck D/Eclectic Method track. I did all the FX layers and motion tracked madness in there and Eno did all the editing/compositing, and some serious rotoscoping. Original footage was shot over a red gradient background. I'm a total Public Enemy fan from the 5th grade, so this was an...
Watch
Status Update 2am. I'm still awake for you, dear internet.
Reaching Out
One thing I always forget is how easy it is to reach out and tell someone how much you enjoy their work, and how awesome it feels when they write back. Recently when I've stuck my neck out - more often than not - they are also aware of my work. One artist I contacted ended up collaborating with me on a few things. Go find an artist whose work makes you feel more human, and send them an...
Labyrinth - Jimmy Joe Roche →
forgot to post this interview i did for Creators... →
Watch
Sometimes I wonder about the comparative social relevance of finished experimental video works vs. quickly slapped together demos. I'm talking about myself here, but we could extend it to anyone working primarily with processes that generate video content in realtime. In the former case, there are usually multiple takes from a live-recorded process, edited together with some sort of sound...
GIF_DUMP